Last week there was fear and excitement in the small township of Burekup! The Burekup Country Club was on FIRE!!… and the Burekup Australia Day Fair may be cancelled!
Once a year for "Australia Day" Burekup hosts a fun family fare. Everyone in town usually comes along, together with people from the surrounding areas.
This year it has had a little more publicity than normal. The local Burekup Country Club, who are the organisers of the event, had a fire that threatened to burn down the old wooden club house and town hall.
Thankfully the fire crew were able to put it out before it caused too much damage or anyone was hurt!
The newspaper heard about the near disaster and ran a story in the local rag on the fire that almost sabotaged the Burekup Australia Day Fair! The story stimulated fear and interest, which in turn was excellent publicity for the Burekup Fair!
Marketing a product, service or brand can be very challenging, especially if you are not savvy with marketing (like me!). Having very good marketing will sell even a poor product, yet having a very good product won't sell easily unless you have it well marketed.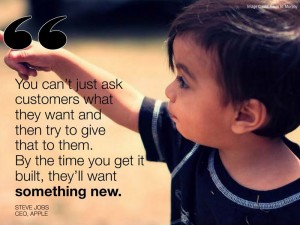 Our enterprising kids have all been challenged with marketing their products and brands. Cathy and I have also been challenged with marketing when promoting events or selling our products.
Only last weekend during our Money Mastery Program, our mentor Paul Counsel, shared some excellent insights into how the human brain works and how to target marketing. Some of his suggestions are outlined a little later in this article.
But firstly I'll share with you the lead up to the Burekup Australia Day Fair and how our family have been crazily preparing for it. We see it as a terrific opportunity to market our brand, as well as the products and services that we have for offer.
The Howitt Family booked two stalls. One for all our enterprising kids to display and sell their products, and one for ourselves to provide people information about the awesome benefits of nutritional cleansing using the Isagenix system (our home business). Promoting our Enterprise For Kids brand and our Enterprise for Kids blog is also one of our aims!
Putting ourselves "out there" in our small community for the first time is a little confronting. Some people know what we've been up to, but for many it will be a surprise. Despite the challenge, we do see this as a chance to practice in readiness for bigger and better things to come!
So what products and services will our kids be promoting and selling?
Kit and Chayse will be running their Lolly Bag business. They have bought, sorted and bagged lollies to sell. Chayse also has a small fish tank to sell. He has bred colourful guppies which he will sell with the tank.
Amber has been busy all year collecting succulents (cacti like plants) from people's gardens. She has artistically potted these up into all kinds of unusual pots such as large sea shells, kettles and ceramic plant pots.
She and Flynn also plan to sell aquarium fish that they have bred.  They have salvaged and cleaned large glass wine flagons which make terrific fish bowls. They will market their brand "Fish in a Bottle".
Amber will also sell selected items from her "New from Old" business and she is putting together a Lucky Dip!
Flynn will be selling raw unprocessed honey. His brand is "Howitt's Honey" and he has a brand new fresh batch to sell! Flynn also bought an excellent set of golf clubs for a very good price, which he intends to sell at the fair.
Jai will be promoting his "Hire a Teenager" service. He already has clients in Burekup who hire him to do work on their properties such as mowing and window cleaning. Jai has also prepared a batch of frozen juice ice-cups on a stick. He has come up with some creative ideas to add value to his product. Jai is also considering promoting "Rent Exercise Equipment". This business idea is in its infancy and may not quite be ready to run.
Lastly Kaitlin (Akaisha is a little young to have an enterprise!) will be promoting her new brand "Eye heART". Being the creative one in the family, she will sell her skills by painting the eye of clients from a photograph. Around the eye she will also paint three things dear to them.
This opportunity for us all to market our brands, services and products will help the Howitt Clan develop self efficacy around being entrepreneurial.
So what does our mentor, Paul Counsel, have to say about marketing?
Well he has a lot more to say than the few little suggestions I have outlined below!
Firstly, you need to show your prospective customer how he/she will go from "Pain Island" to "Pleasure Island" if they buy your product or service. That is, you need to stimulate pain and promise pleasure. The best way to do this is with a before and after picture that is in black and white contrast. For example showing a before and after photo of someone using a product for weight-loss, or a before and after picture of someone receiving treatment for hair loss.
Paul explains that a woman's brain differs from a man's brain and what stimulates pain for a man is different to that for a woman. The pre cognitive driver for women is "fear of abandonment" whilst the pre-cognitive driver for men is "fear of servitude" (that is being lower on the totem pole where women won't choose them).
95% of decisions are made pre-cognitively using the Primal Brain. As a marketer you need to stimulate it into paying attention and speak to it in its own language. Some other ways to stimulate the Primal Brain are…
Targeting the emotions of fear, pleasure and pain and then offer a solution that is real and tangible.  Or offer a visual novelty such as Kaitlin's "Eye heART", Jai's fancy icy-poles or Flynn and Amber's "Fish in a Bottle".
Now there is so much more that could be said about marketing. Paul will be running a weekend marketing course in Perth on the 23rd and 24th of February if you are interested in really delving into the world of marketing. What he teaches will certainly benefit anyone with something to market..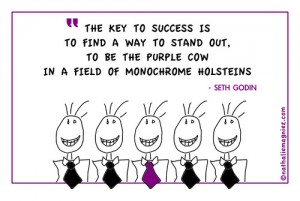 Luckily the Fire didn't burn down the Club and spoil the Burekup Australia Day Fair. But boy was it an excellent way to wake up the Primal Brain by stimulating it with the pain of the fare being cancelled due to fire. This excellent marketing has created plenty of publicity for the event!
In our next blog we will likely have some photos and share our Burekup Australia Day Fair experiences. Hope to see some of you there!
We would love to hear from our readers, so please share your thoughts in the comment box below and if you like our Enterprise For Kids blog we would love for you to pass it around to your friends.