Kit has decided to form a partnership with Chayse with his Lolly Bag Enterprise for Kids Business! He figured that his Dog Walking business was moving too slowly, and he saw how easily Chayse was making an excellent profit. So they joined forces and together visited the local supermarket to spend their capital on buying large bags of confectionary. This time they were very serious and bought $230 worth of lollies!
Once again the family pitched in around the dining table to sort and bag all the lollies. Before long Kit and Chayse, in partnership, were ready to go out to the sporting grounds and sell their product. Click here to view a video of Kit and Chayse's production line!
This time round was a little different though! Our kids had been taught and now understood the value of gifting (An Entrepreneur's Conscience). Taking a small portion of their profits and giving it towards a worthy cause, teaches the kids about generosity and about appreciating their own good fortune. We also believe that by giving, the universe in turn will give back in some way or form. Flynn, for example, is putting money to one side to give to our African sponsor child Cheroko. Amber has chosen to give to the Cerebral Palsy Association because she has a school friend with this disability. Kit and Chayse have chosen The Flying Doctor Service as their charity because the Flying Doctor really helped us out when Kaitlin was born in a very remote Kimberley town. (Kalumburu).
So armed with renewed confidence, the two boys did the rounds of the sporting grounds and sold box after box of lollies. They were magnetic – attracting people from all over the place. Just like the Mr Whippy Van!
The boys were very good at counting money and giving the correct change. They did at first need prompting to approach groups, and to say thank you. However, after a while their confidence grew and they happily spoke with customers. There were lots of questions about what they were doing and why they were selling lollies. Kit and Chayse would tell people that it was their business and that they were also giving a little money towards the Flying Doctor's Service. People were all very happy to support their business and some even bought lollies just to have a chat with them!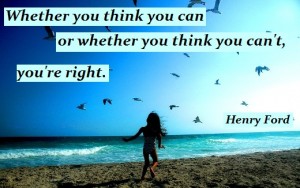 On a later trip to the sporting fields I was super surprised to find that young Chayse had taken it upon himself to gather up his heavy box of lollies and head off down the lines of spectators. I had no idea that he had gone as I had been focused on watching Flynn playing his soccer game. I was suddenly alarmed to notice that the lolly box had gone from under my feet and that Chayse was no where to be seen! Looking around I could see some commotion about fifty metres away. It was Chayse with a crowd of people buying his lollies.
I was very proud of the little "fella" as he had proven that he was developing his self efficacy with being an entrepreneur. Through many weeks of shyly putting himself out there with his customers selling lollies, he had finally built the confidence to go it alone!
If he keeps this up he will be an awesome young entrepreneur when he grows up!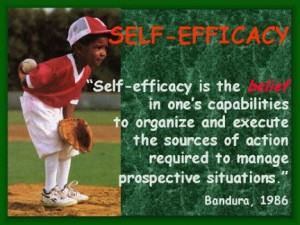 Cathy and I have been learning the importance of self efficacy at our Money Mastery Course from our mentor Paul Counsel. He explains that it is very difficult to just switch and be an entrepreneur. What we need to do is to build up to being one by pushing our upper limit continuously. That is done by doing things that take us out of our comfort zone. Take on new challenges and then celebrate the success, then repeat it over and over again. Eventually you become comfortable with being uncomfortable, which in turn open up new possibilities and attracts opportunities. This is exactly what has been happening with our four year old son Chayse… in fact it has been happening to all of us!
Kit also demonstrated his growing confidence only a few days ago. He said that he wanted to take his Enterprise for Kids lolly business down to the local skate park all by himself. We agreed to his request and let him go. His big brother Flynn was instructed to follow behind at a distance to make sure he was OK.
Well Kit sold a bunch of lolly bags and on returning he announced, "A Granny gave me a big cuddle and kiss!" Not sure what he was going on about we asked him to explain. Kit said, "She was really happy to see me doing my business.  She bought some lollies and then gave me a cuddle."
We believe that our enterprising children are experiencing mindset shifts to think more and more like entrepreneurs. It will be interesting to see how this changing mind set effects the way they approach their enterprise for kids ventures. It all takes a lot of practice and confidence. In later blogs we will talk more about self efficacy and how our other children are moving along with it and we we also share our own enterprising endeavours!