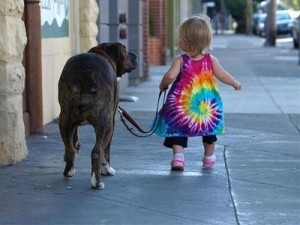 So far we have seen Flynn building a great Honey enterprise and actually achieve his goal. Kit had a go at "dog walking", but quickly cottoned onto the fact that Chayse was making more money than him selling lollies or candy at the local Soccer fields, so has been pursuing that with his brother. They have made quite a team, and we will revisit them in an upcoming blog post. Amber has actually reached her goal with her "New from Old" endeavours and we will celebrate her achievement in another post also.
So that leaves our creative Artist, Kaitlin, and our budding App Developer Jai.
It has been interesting to note on the kids' journeys, that it is actually easier to introduce a different mindset around money to children who are younger than it is to teenagers or older children. Why would teaching youth enterprise be so challenging? Well, the answer is simple really. In our case, Kaitlin and Jai have been a lot more conditioned around money than the younger siblings. They have been around longer with us as their major source of education. Our thoughts/objections/subconscious beliefs have been ingrained into these two and it is now quite a process to change those beliefs.
Luckily for us, Kaitlin and Jai are both quick learners and understand the concepts we have been trying to teach. The main obstacle has been providing the "time" to put this newfound knowledge into action. Being teenagers, their lives are full of homework/study, sporting commitments, social life and social media. All of these are things we want to encourage in our children, so our challenge has been finding the time to also include a Financial Education.
But in the end, as with everything, "life" has been the best teacher of all.
Jai hasn't had an urgency to pursue his App Developing as there was no time line on when his goal needed to be reached. But since then, his goal has changed. Jai has been accepted into the Country Week Soccer team and will be competing in Perth during the holidays. He has to pay for a good portion of this trip. He suddenly has a renewed vision and goal to aim for, and he has spent countless hours researching a variety of ways to make the money in a short amount of time, kicking his youth enterprise into action!
He has come up with different ways to make the money, some of them he wasn't interested in before. The sorts of opportunities Jai has been looking at are mowing lawns in our neighborhood, finding items to sell and hiring out exercise equipment. Together, he and Trevor worked out he needed to find $10 a day to be able to afford his portion. He has been negotiating with us over particular jobs that need doing around the house (above and beyond household chores) and been getting on and doing them. He has gone through many of his good quality items that were a "must have" when he bought them, then realised that perhaps he didn't need them as much as he first thought. These, he has posted on Facebook to sell.
So, whilst Jai's App developing has taken a backseat, it hasn't been forgotten, it is just something he has recognised as a longer term project and pursuing it now wouldn't give him the instant money needed to go on this trip. We are proud of his efforts and are sure he will reach his goal in time.
Jai reflected on his Entrepreneurial Journey a few weeks back. Click here to view!
Kaitlin, our artist in residence, is finally learning to manage her energy around study, social life, sport and her youth enterprise ventures. She has put a time line in place and is having more requests for art, so has to now take the time to start each piece so it can be finished in time for Christmas (for some) and earlier for others. Having a boyfriend has actually increased her self effacy as she needs to complete certain things before socialising.
Luckily, lachlan encourages Kaitlin to do that, because he actually wants to have a social life too!
Kaitlin and her friend Georgia are also realising the power of leveraging their time. They have come up with some great ideas around Enterprise and have put steps in place to pursue these ideas. They are longer term goals, but in the end will reap more rewards than working a job. However, they still see the need to pursue their "job" in the meantime, to give them the money to put towards their enterprise when it is up and running. We will keep you posted with their endeavours.
So the journey towards Financial freedom is always a rocky one,  but one worth following regardless of what else is going on in your life. Our kids are teaching us so much along the way, and whilst all of their efforts aren't successful, they are learning from that and moving forward……..and we couldn't be prouder.