During my "career-path" conversation with my son Jai, he was able to visualize himself, his surroundings and companions in his adult future. The final step was to solidify the pathway that would take him to his version of a successful life: a Plan, Natalie Cook's fifth P.
It's always a good idea to sit down and plot out short term and long term goals, especially for entrepreneurial kids who are cultivating a mindset for success. On an adult level, well-made plans should be a natural component of what you perceive is your life's purpose, your "Why" in life. (Even kids that are entrepreneurial won't have solidified their life purpose to this extent, however.)
Sean Rasmussen, our internet marketing mentor, taught me a trick that can be successful with kids, as well: Write on small piece of paper an intention, but don't use the future tense. For instance, you might write "I have attracted a healthy, motivated business person to my business this month," instead of, "I will attract…"  A child might write, "I have kicked two goals at this Saturday's soccer match." Place the written intention under your pillow, in your wallet, or wherever you will view it regularly. The idea is to set a specific and realistic goal. The laws of the universe will then go into effect to bring your aim to fruition, if you see it, believe it, and feel it.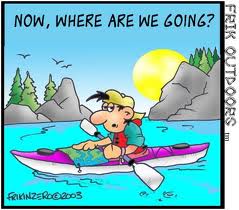 People who practice this mindset for success technique go on to set bigger and grander intentions, over time.
My friend, Michael Clouse, says that not having a clearly defined plan is like an archer who aims at a target with a blindfold on. There's no chance of hitting the bulls eye if you are unable to see it!
Another technique is visualising goals using a vision board. Select the experiences and things that you would like to have in your life and make a poster board of these, using images and graphics. Place the vision board in a place that you will view daily. Visualise the items on the vision board and do so as if they were real and already present in your life.
Speaking positive affirmations aloud two or three times a day is another way of setting your intention and belief. Again, these should be in the present tense. Natalie likes to declare her intentions and plans before a public audience, making herself accountable to a lot of people for achieving her aims.
So be bold! Change your way of thinking. Get rid of the negatives. Affirm the positives. Make sure that your plans are well-aligned with your life vision. Set grand goals, and follow your plan! This is a Mindset For Success!
Next up is the "P" I've added to Natalie's other five. After reading this, can you guess what that might be? Leave your guess in the comments or on Facebook. The winner will be announced in the next post (we have a small prize for them!!) Every success!
PS We are super excited! We're heading overseas for an adventure of a lifetime! We will be meeting with and learning from some of the most successful people in the world and catching up with family (another blog post in the making!).  Our final Success P article in the series will have to wait until we get back. That may be three weeks time. Here is a sneek peek at where we are going and what we will be doing…